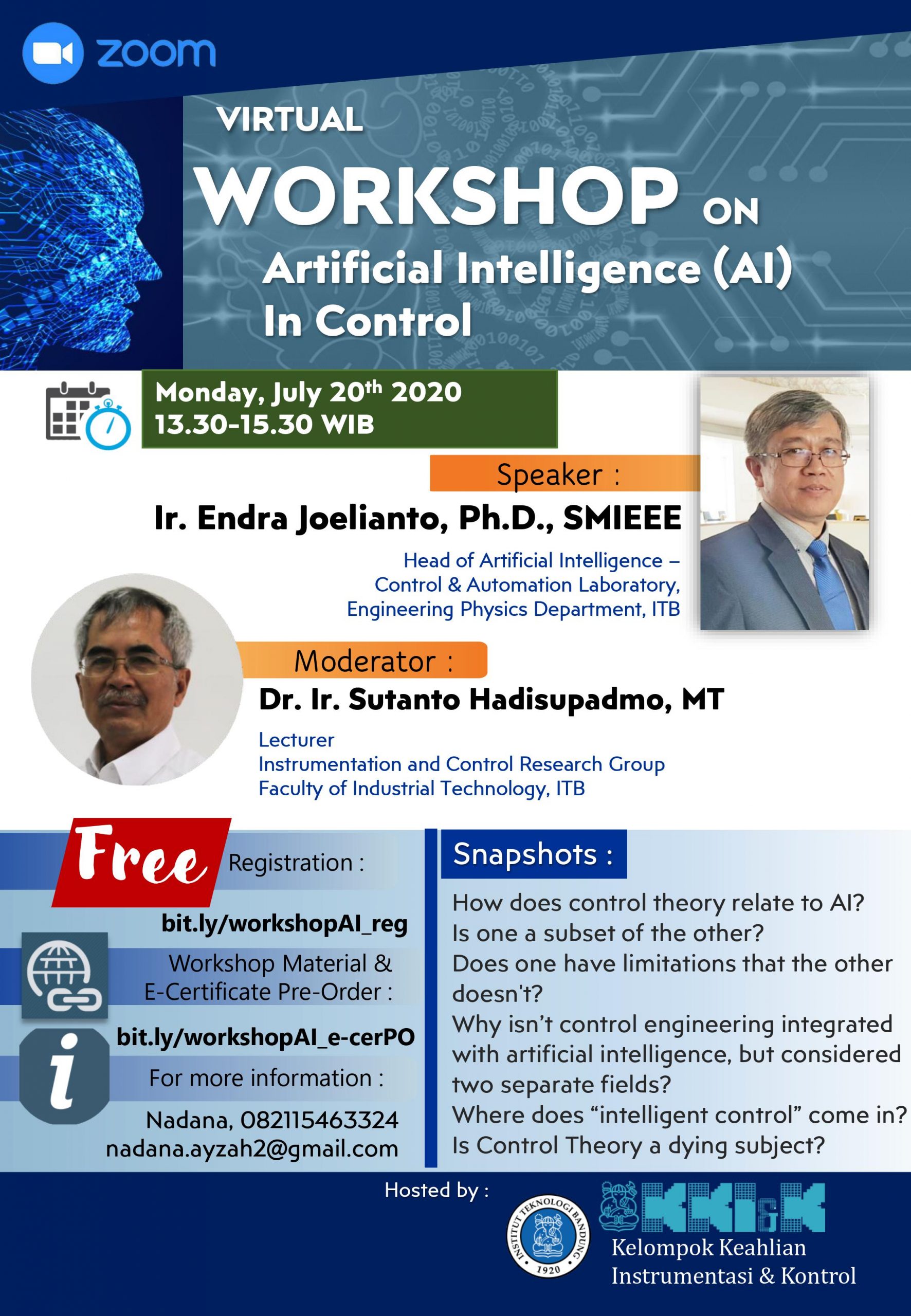 Virtual Workshop on Artificial Intelligence (AI) in Control merupakan sebuah workshop virtual yang akan diadakan oleh KKI&K ITB (Kelompok Keahlian Instrumentasi dan Kontrol) pada hari Senin tanggal 20 Juli 2020.
Acara ini akan berlangsung pukul 13.30-15.30 WIB yang akan dimeriahkan oleh pembicara yang sangat menarik yaitu
Ir. Endra Joelianto Ph.D.
Ketua Laboratorium Otomasi dan Kontrol Kecerdasan Buatan
Teknik Fisika, ITB
dan dimoderatori oleh
Dr. Ir. Sutanto Hadisupadmo, M.T.
Dosen
Kelompok Keahlian Instrumentasi dan Kontrol
Fakultas Teknologi Industri, ITB
Dengan snapshot topik yang akan dibawakan sebagai berikut:
How does control theory relate to AI?
Is one a subset of another?
Does one have a limitation that the other doesn't?
Why Isn't control engineering integrated with artificial intelligence, but considered two separate fields?
Where does "intelligent control" come in?
Is Control Theory a Dying Subject?
Free Registration melalui link berikut
Workshop & E-Certificate Pre-Order melalui link berikut
Untuk Informasi lebih lanjut silahkan hubungi
Nadana, 082115463324
nadana.ayzah2@gmail.com